Alfred Ramirez is Ronald's abusive dad. He also appearance from Angry Argentinian Grandpa.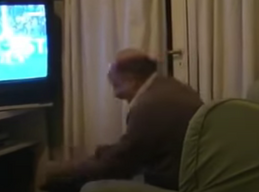 Appearances
AdibMusic HQ
Alfred has various appearance. Maybe, it is Angry Dominican Kid's series (beside of AGK series).

Trivia
He looks like Don Ramirez, but in AdibMusic's version.
His original video can be found on YouTube.
It is unknown if he was Don Ramirez.
He was friends with Herald Slikk.
In my AGK series, he can be found in various AGK series.