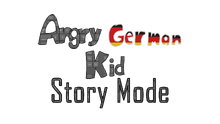 Angry German Kid: Story Mode
is an AGK video game exclusively for GameJolt. It is inspired by
Minecraft: Story Mode
but it's different also the plot is based of CS13's episodes
The game comes with 5 episodes:
Angry German Kid goes to school.
Angry German Kid goes to camp.
Angry German Kid babysits his brothers
Angry German Kid goes to space
Angry German Kid vs Sonic.exe
In 20th July, the game released along with the 1st episode as a DLC (Downloadable content). This is the first Angry German Kid game to have multiple genres.
Trophies to unlock:
Episode 1
Good start.
POOSH!
DO SOMETHING!!!!
There'll be more trophies when the rest of the episodes are released.
Trivia:
In the beta version of the game, episode 1 is titled "Angry German Kid escapes school" and it's based from Angry German Kid XD's oldest game "AGK escape school".
The game is completely detailed, even when you click at the logo itself.
The game started developing in 2015
The 1st episode is a combined plot from CS13 and Cornish Gibs [Aka AGKMisadventures].
3, 2, 1, GO! appears only when you play the game for the first time or when you reset the save data.
There are hidden Easter eggs on the game.
Screenshots: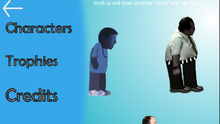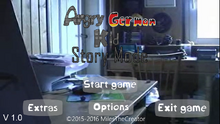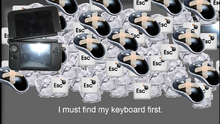 Beta screenshots: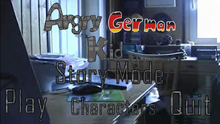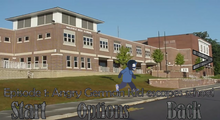 Community content is available under
CC-BY-SA
unless otherwise noted.