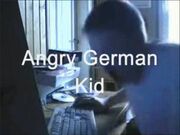 MegaEpicgir series is a AGK series. In 2012, MegaEpicgir has moved to his other YouTube channel EpicAGK. The series follows Leopold and his adventures.
Episodes
Season 1
AGK Ep.1 AGK Watches Justin Bieber
AGK Ep.2 AGK Robs The Bank
AGK Ep.3 AGK Goes To Jail
AGK Ep.4 AGK Goes To The Best Website Ever
AGK Ep.5 AGK Kills Justin Bieber
AGK Ep.6 AGK Has A Nightmare
AGK Ep.7 AGK's Birthday
AGK Ep.8 The Ultimate Enemy
AGK Ep.9 AGK New Begining
AGK Ep.10 AGK Gets A Virus
Season 2
AGK Ep.11 The New Enemy
AGK Ep.12 AGK watches Spongebob
AGK Ep.13 AGK and The Babysitter
AGK Ep.14 AGK goes to School
AGK Ep.15 AGK The Return of Justin Bieber
AGK Ep.16 AGKs Revenge On The Principle
AGK Ep.17 AGK Get Annoyed By Bieber's New Minnions
AGK Ep.18 AGK Plays Slender
AGK Ep.19 AGK Kills Bieber Again Part 1
AGK Ep.20 AGK Kills Bieber Again Part 2
Season 3
AGK Ep.21 AGK And The End of The World
AGK Ep.22 AGK Watches Spoofs of Himself
AGK Ep.23 AGK Make His Own Gangnam Style Parody
Locations
Home, Justin Bieber's Lair, School
Enemies
Justin Bieber/cyborg Bieber, The Virus, Virus Minion and Adolf Hitler
Allies
Jake Randolf, Future Leopold and Adolf hitler (temporairly)
Other
Principal, Harold slikk and AGK's mom
Videos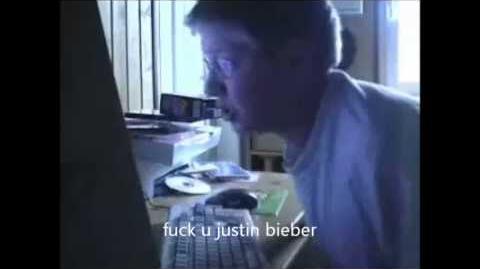 Community content is available under
CC-BY-SA
unless otherwise noted.